02/05/2018
Julian Hou and Sylvain Sailly / Mucking around at the beginning and the end
Opening Reception
Saturday 19:30 August 12 2017
Regular exhibition programming August 13 to Oct 20
222 E.Georgia Vancouver
Participants: Julian Hou, Sylvain Sailly
Performance and video screening October 14 at The Cinematheque
_____________________________________________________________________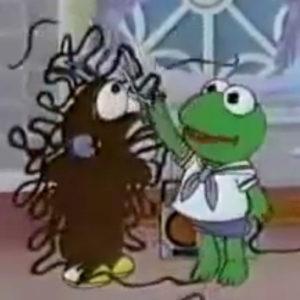 Mucking around at the beginning and the end
A seated figure is in a dilemma. Anxiety perforates as a glowing ball of virtual sphere – it emanates heat, extreme heat. It is not of warmth, but of scorching hotness. There is no nurture in any shape or form. This figure – a mere capsule – sweats, yet tries desperately to maintain composure. It moves closer and closer to boiling point. Decidedly Crawling towards a different climate, it moves in inches, barely able to reach a half-point towards a new terrain.
Stuck in-between two sections, there is slight risk of being cut in half — perhaps not in the literal sense, but at the least psychologically, a traumatizing possibility. Despite this it remains congested between this pathway, attempting to blend into the floor unnoticed. All it perceives is the two tones of the painted floor: periwinkle and aqua-rapids.
This empty capsule, requires no further explanation. It waits only for that moment to experience containment, functioning as an understudy towards a vast and unpredictable future of non-place.
_____
Sylvain Sailly was born in 1983 in Poitiers, France, and studied at the École européenne supérieure de l'image, Angoulême and the École nationale supérieure d'arts de Paris-Cergy before moving to Vancouver. The artist has exhibited his animations, drawings and installations at Mains d'Œuvres, Paris; Today Art Museum, Beijing; Jakarta Biennale XIII; Vancouver Art Gallery; Walter Phillips Gallery, Banff; Western Front, Vancouver; and 221A, Vancouver. In 2011, he co-founded the artist collective WALLPAPERS with Nicolas Sassoon and Sara Ludy.
Julian Hou is an artist living as a guest on unceded Coast Salish territory and works in audio, performance, music and installation. He has recently participated in solo and group exhibitions: 8eleven, Toronto; Artspeak, Vancouver; the Vancouver Art Gallery; 221A @ Occidental Temporary, Paris; L'escalier, Montreal; CSA Space, the Audain Gallery, Simon Fraser University, and The Apartment, Vancouver. He has recently performed at Kamias Triennale, Manila; Things that can happen, Hong Kong; Damien and the Love Guru, Brussels; and the Vancouver Art Gallery. He was a curatorial resident at 221A in 2014, and has co-curated projects at Model Projects, Vancouver with Tiziana La Melia.